Dress Code & Uniforms
Alianza EIS uniform is mandatory from ages two and up. Uniforms are purchased online and deliver to you at the school.
Uniform Combinations:
TOPS OPTIONS:
Girls light blue collared shirts.
Boys light blue collared shirts.
Boys navy blue blazers.
Navy blue cardigans (both boys & girls).
Polos (both boys & girls).
P.E. t-shirts (both boys & girls).
BOTTOMS OPTIONS:
Girls navy blue skirts.
Girls navy blue jumpers.
Girls navy blue shorts.
Girls navy blue pants.
Boys navy blue shorts.
Boys navy blue pants.
FOOTWEAR:
White socks and shoes only rubber-soled shoes are permitted at school. No open toed sandals, Crocs, cowboy boots or hiking boots may be worn at any time. Unless we have a special activity in the school.
Clothing with brand names showing is discouraged.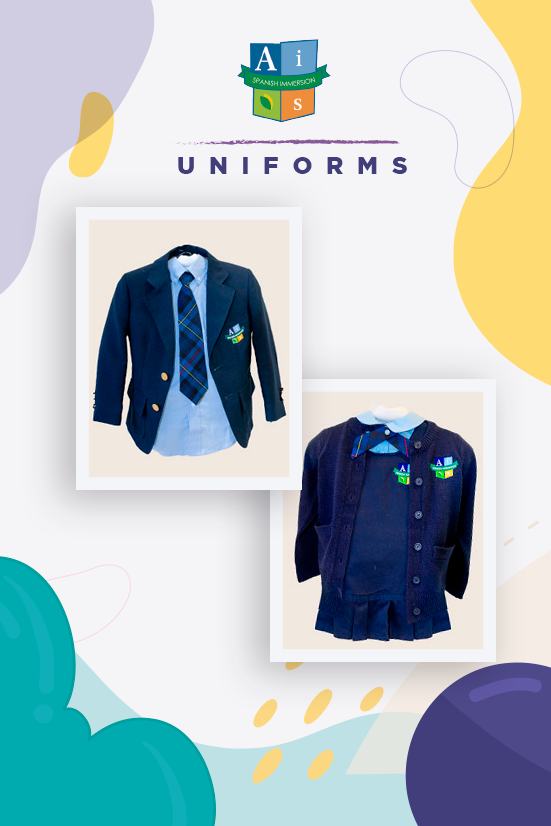 Come
Visit Us!
We invite you to come visit one of our schools. Find out what Alianza Eco International School has to offer your family! Click below to find the nearest location nearest you to schedule a Tour of our school!